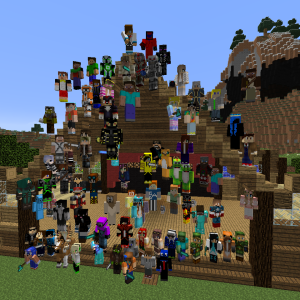 GamED Academy loves working in partnership with:
Charter Schools
Virtual Schools
Homeschool Co-ops
Special Needs Programs
After School Programs
And More!
We would love to talk to your organization about becoming a vendor or providing classes through your program. We can set up customized courses and schedules that fit your program's academic calendar. 
Contact us today for details at info@GamEDAcademy.com or share our flyer with your organization's decision makers by clicking on the image below: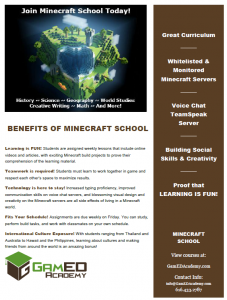 We proudly offer Minecraft classes to the students at:
Boulder Prep High School
Cabot Christian
Columbia Christian High School
Christ Academy
The Curiosity Zone
East Valley School District
Grizzly Elementary
Holly Homeschoolers
Horizons Charter Schools
iLead School Partnerships
Kenosha Homeschool Connection
Maple Valley Community Schools
Newport School District
SALT Academy
Self Design
Soar Academy
WTS Academy