A Taste Of…

Join us as we take a culinary trip around the world and discover a taste of…… We will discover the culture and food of each country and even learn how to recreate our own dish! So get your tastebuds ready and explore with us!
A Question of Sport
Join us for this action packed course as we look at popular sports and sporting events. We will learn all about each sport while also learning about some of the sporting greats – Who was Babe Ruth? What about colorful sporting personalities and Cricket…. no they don't chirp!
These are two 6-week courses that combine together in a Summer bundle for 12 weeks of summer fun plus a bonus 2 weeks of additional access to our servers and live events!
Only want to take one of these? Sign up for either Session 6 or 0 this Summer and choose the individual course you would like to take!
And back by popular demand, we will also be running last year's camp!
Survival Summer Camp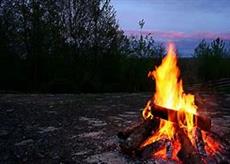 Ever wondered what it would be like to be a wilderness explorer? Are you ready to be dropped in the middle of virtual nowhere and learn the survival skills needed to make it out alive? Our survival summer camp will teach you everything you need to know, from setting up camp to learning to read nature so that by the end you will truly be able to shout – "I'm a survivor and I made it out of here!"
This is a single 14-week course that runs from June 4th to Sept. 6th
---
Cost:
Ungraded: $35
Graded: $42.50
Graded + Portfolio : $50