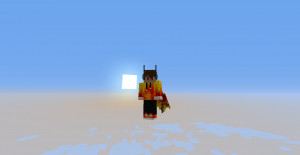 Hi! I am Architect Axion15.  I first started GamED Academy in September of 2014.
I was a student for 9 sessions before I became a GM (Jr Mod) and helped as
a Moderator for 4 sessions and was a Captain (Sr Mod) for a session after
that then I became a Architect. As an architect, I am part of the build team
and help create the server environment for students. I love this job and the server :).
Outside of GamEDAcademy, I like getting exercise, doing things with my friends,
and I have been home schooled all my life.