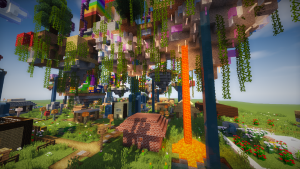 This course is based on the engaging phonics program at TeachYourMonstertoRead.com, the groundbreaking game that makes learning to read fun. Each week your student will spend some time working on phonics skills. An optional at home activity will strengthen their understanding of the lessons from that week. Finally, an in game build will bring them into the Minecraft environment to engage their reading skills at every twist and turn of the map. Bring reading to life with this year long course of fun!
Learn To Read 1 – First Steps
Basic letter sounds and blends will be covered in this exciting first step into reading.
Learn to Read 2 – Fun With Words Part 1
Basic letter sounds and blends will be completed in this fast paced reading adventure.
Learn to Read 3 – Fun with Words Part 2
Students will start putting their skills to use in reading and helping their monsters.
Learn to Read 4 – Champion Reader
Reading is happening! Students will continue to experience success as they add more and more words and skills to their reading prowess.
Learn to Read 5 – Put It All Together
Students will explore one exciting reading game per week to further solidify their awesome new phonics skills.