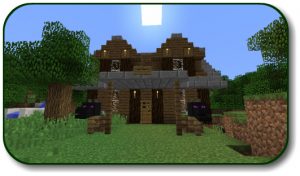 Prerequisites:  Student must have a $26.95 computer Minecraft.net game account and at least 6 weeks of game experience on the computer version prior to enrolling in a course. NOTE: If you have a Windows 10 computer, please be sure to buy the Java Edition, not the Windows 10 Version of Minecraft. 
The courses listed below will require parent participation of at least 1 hour per week. Please note that most of the courses in the 2nd – 4th grade section are appropriate for a young reader that has a parent who is willing to help them read the material.
Time Spent:  Your student will spend approximately 2 hours per week on their assigned work and Minecraft gameplay.
Session Calendar
The first week of each session is Orientation Week:
During this time, new students will be taught how to use the program and will complete several exciting projects to test their new skills. The curriculum portion of the session will begin 1 week after the listed start date and will provide several activities and learning experiences to complete each week.
2019-20 Session Calendar
Session 0:                 7/22 – 9/6
Session 1:                 9/9 – 10/25
Session 2:                10/28 – 12/13
Session 3:                 1/6 – 2/21
Session 4:                 2/24 – 4/10
Session 5:                 4/13 – 5/29
Session 6:                 6/1 – 7/17
Summer/Winter Camps 2020
Summer A:           6/1 – 7/17
Summer B:           7/20 – 9/4
Winter:                  12/13 – 1/1
2020-21 Session Calendar
Session 0:                7/20 – 9/4
Session 1:                9/7 – 10/23
Session 2:                10/26 – 12/11
Session 3:                 1/4 – 2/19
Session 4:                 2/22 – 4/9
Session 5:                 4/12 – 5/28
Session 6:                 5/31 – 7/16
Program Overview
Each self-paced course includes the following:
"Getting Started" week that includes an orientation lesson and practice Minecraft assignment
six academic units designed to be completed at a rate of one per week
two or more live events per week (optional)
access to our Minecraft server with weekly Minecraft builds that solidify your learning
24/7 phone support and in-game staff and moderators
Cost
Prices are based on enrolling in one 6-week course.  We suggest that students in this age group take a maximum of 2 courses per session.
Ungraded Course:                                       $17
Graded Course:                                           $22
Portfolio Bundle (grading + portfolio):          $25 (View Sample Portfolio)
Portfolios may also be created upon request for $5
Pick From These Great Series of Courses
Our courses are arranged into series. Each series will have 4 to 6 courses and the series is designed to take a full academic year. You are welcome to start at the beginning of a series or pick and choose the individual courses that are appropriate for your student.
NOTE: You are not required to start at the beginning of a series. 
Learn to Read Series
This series of five courses is based on the engaging phonics program at TeachYourMonstertoRead.com, the groundbreaking game that makes learning to read fun. Each week your student will spend some time working on phonics skills. An optional at home game or activity will strengthen their understanding of the lessons from that week. Finally, an in game build will bring them into the Minecraft environment to engage their reading skills at every twist and turn of the map. Bring reading to life with this year long series of fun!
View the Courses in this Series   |   Enroll Now

The Everything Series
Do you have a student that is between the ages of 6 and 12 and is new to Minecraft or Minecraft Server gameplay? This is the perfect option for them. Your student will complete the school's orientation course and then enjoy weekly lessons that rotate through science, history, and language arts. Weekly live events, mini games, and interacting with other students in the program will ensure that they are ready for a full academic course by the end of this experience.
View the Courses in this Series   |   Enroll Now
If you need help choosing a course or to register over the phone, please call 828.649.8334.