The specific weekly topics are outlined for each course below. You may follow the suggested curriculum or pick and choose from among all of our courses to design your own program.
Fun with Science 1 – Our Changing World
Have you ever found a fossil or an animal bone? Do you know where the gas for your parents car comes from?  This class is going to look at an exciting series of ways that we can understand the changing nature of our world.  You will dig for fossils, meet extinct animals, and study natural resources and fast land changes.  We will end the course by learning how we can protect our world with the 3 R's – Reduce, Reuse, and Recycle!
Week 1 – Fossils
Week 2 – Endangered & Extinct
Week 3 – Natural Resources
Week 4 – Fast Land Changes
Week 5 – Reduce, Reuse, Recycle
Week 6 – Capstone Project
Fun with Science 2 – Habitats
The world is full of habitats, and in this course we are going to study 5 of the most exciting ones.  You will freeze in the arctic, roast in the desert, become drenched in the rainforest, and then jump into the water for a look at freshwater and ocean habitats.  Bring your travel shoes because we will be stomping all over the world of Minecraft in this course!
Week 1 – Arctic
Week 2 – Desert
Week 3 – Rainforests
Week 4 – Fresh Water
Week 5 – Ocean
Week 6 – Capstone Project
Fun with Science 3 – Become a Scientist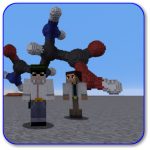 The world of science has a method to its madness!  We will learn about the many amazing tools of the trade and the processes to follow to make great discoveries.  From carefully observing the world around us, to making and testing predictions, we will find out how things change and what can and can't be undone in the fascinating world of science!
Week 1 – Science Tools
Week 2 – Scientific Method
Week 3 – Making Observations
Week 4 – Making & Testing Predictions
Week 5 – Physical & Chemical Changes
Week 6 – Capstone Project
Fun with Science 4 – Weird Science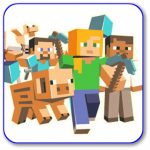 Are you ready for more science fun? This session we will look at some amazing real life applications of science. What do helium balloons do in a moving car? How can mud turn into houses? Which way does your toilet swirl? Can you make magnets dance? These are just some of the fascinating questions that we will answer this session.
Week 1 – Balloon Acceleration
Week 2 – Amazing Mud
Week 3 – Toilet Swirls
Week 4 – Magic Magnets
Week 5 – Flight of the Bird
Week 6 – Capstone Project
Fun with Science 5 – Kitchen Science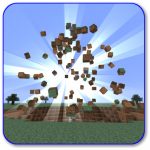 Did you know that you can learn about science in your own kitchen? In this course we are going to use common household ingredients to create some mind blowing results. Each week you will have a hands on experiment to try and a lesson on the science behind the scenes. Then we will have some fun in Minecraft as we explore the world of potions, slime, and redstone to see what we can concoct.
Week 1 – Fun in the Fridge with Mold
Week 2 – Egg Dissection and Dissolving
Week 3 – The Burping Yeast
Week 4 – Magical Milk
Week 5 – Colorful Bombs