Earth & Space 1 – On the Surface of Earth
What makes up the surface of our planet?  In this course you will find out as you hunt for rocks and minerals and study the different types of soil that cover our planet.  However, you need to be on the lookout for tornadoes and hurricanes as we study the weather, temperature, and humidity on this rock we call home.
Weekly Topics:
1 – Rocks
2 –  Minerals
3 –  Soil
4 – What is Weather?
5 – Temperature & Humidity
6 – Capstone Project
Earth & Space 2 – The Land and Humans
How many people are there in the world?  In this course you will answer this question and then move on to visit several land biomes around the world.  As you travel, you will study the effect of weathering and erosion.  Next, be prepared to unearth the natural resources that our planet offers.  Which of these resources will we find in Minecraft?  Grab your traveling boots, and join us on this epic Minecraft adventure across a world full of people and amazing terrain.
Weekly Topics:
1 – Population Growth
2 – Land Biomes
3 – Weathering & Erosion
4 – Natural Resources
5 – Ocean Currents & Tides
6 – Capstone Project
Earth & Space 3 – The 4 Spheres
You've got the Geosphere, the Biosphere, the Hydrosphere, and the Atmosphere… It sounds like the beginning of a children's song, but what are these "spheres" really, and how do they affect Earth's weather and climate? In this course you will spend your time hovering over our planet as you peel away the layers surrounding us. What seems invisible to the naked eye is an amazing region of "spheres" that turn science into something truly amazing.
Weekly Topics:
1 – Geosphere and the Biosphere
2 – Hydrosphere and the Atmosphere
3 – Sphere Interactions
4 – Layers of the Atmosphere
5 – Weather vs. Climate
6 – Capstone Project
Earth & Space 4 – Mission to Mars
Are you ready to head to Mars?  Get ready to blast off of planet earth, circle the moon, and head to Mars in this exciting course.  You will visit our planet, our closest neighbors, our sun, and our solar system.  In Minecraft we will learn to build a real moving rocket into space and have fun building spaceships that really fly across the land.  Grab your spacesuit and join us.
Weekly Topics:
1 – Earth
2 – Moon
3 – Solar System
4 – Asteroids and Planets
5 – Constellations & Telescopes
6 – Capstone Project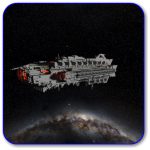 Earth & Space 5 – The Science of the Sun
Without the sun, we would not exist.  It powers our seasons and our plants with its amazing energy.  The way it causes us to spin through space is exciting and worth studying.  You will answer the question, "Does Minecraft have shadows?" as you study our sun and shadows too.  Finally, you will blast off into our atmosphere to study ozone and its effect on our world.  Grab your sunglasses and be prepared for an amazing journey around the sun.
Weekly Topics:
1 – The Sun's Energy
2 – Photosynthesis
3 – Revolution & Rotation
4 – Shadows & Ozone
5 – Seasons and the Sun
6 – Capstone Project