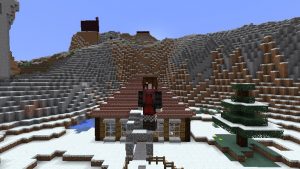 Hi guys!  My name is ImNotMertatoChip but you guys can call me Chip.  I was private schooled a good majority of my life until I reached middle school.  My mom discovered MCS the summer of 2014 and I started in September the following year.  Ever since I started my first session, I've loved it here. When the end of the school year in 2015 was approaching, I decided to apply for GM (or Jr. Mod) and remained at that position for that session and the following summer camp.
I had to take a break from MCS for a session, but afterwards I was allowed to do it again. I was welcomed back with the captain (or Sr. Mod) rank and had a great time being welcomed back by my friends, and even making some new ones along the way!  As session 3 of 2016 was approaching, I decided to ask for HeadGM and here I am!
I am so glad that my mother signed me up for my first session, and I wouldn't thank anyone for being in the position I am except for my Lord and Savior.  I believe He called me here to be a listener, helper, and most of all, a great friend and staff member to amazing students like you guys.  He has a purpose for you guys too, and I believe that.
When I am having time outside of MCS, I am usually drawing, watching anime, taking care of animals at my grandmother's barn, doing youth activities and spending time with my friends, family and God.