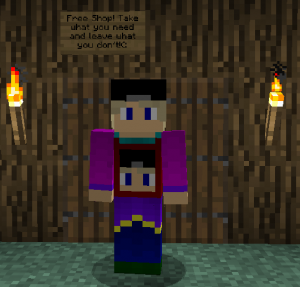 Hiya! I'm ZerosSoCute, well known for my "Hiya!" greeting!
I've been with GamED for about 3 years, and I enjoy helping people whenever I can!
I enjoy the more creative side of Minecraft, and often prefer minigames that have to do with building.  Outside of Minecraft, I like crocheting, anything arts and crafts related, playing outside with neighbors, or just being in a chat with my closer friends! I also do ice skating and gymnastics, and I enjoy swimming.  My favorite music band is Survivor.